Delivery staff support campaign from delivery to motorcycle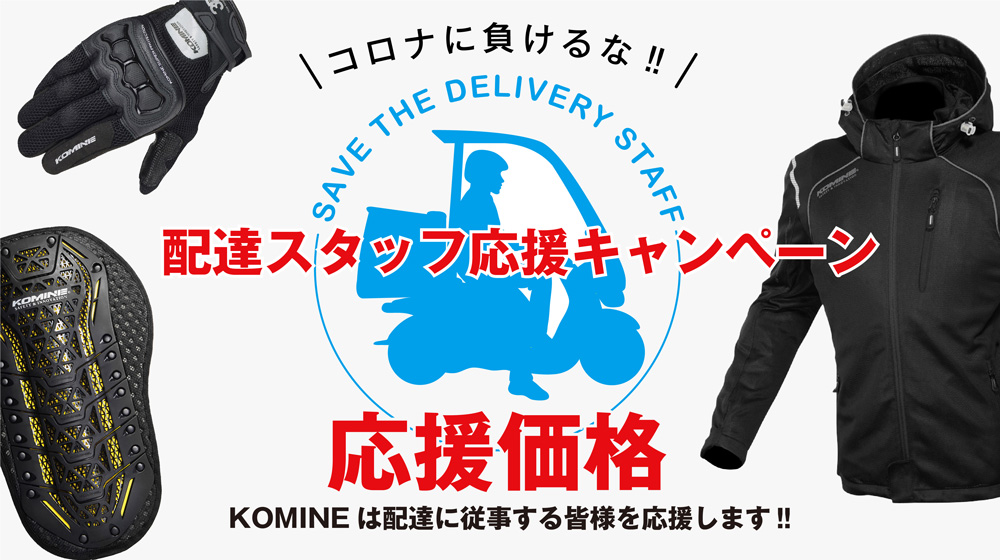 At the Komine WEB shop, we will sell items with excellent safety at a special support price in order to support delivery workers who strongly support a long-term self-restraint life.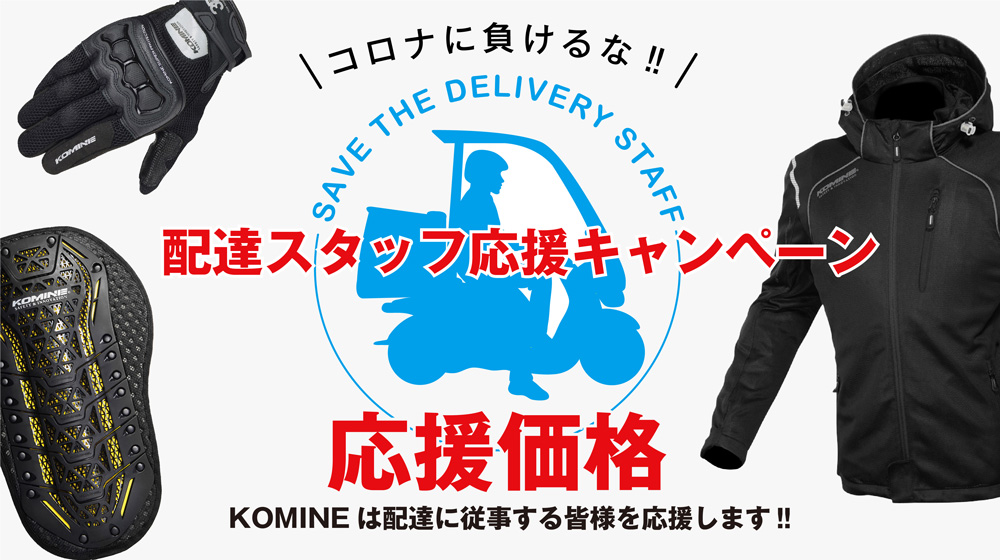 Please, register from here


Due to the influence of the current coronavirus, demand for mail-order sales, grocery delivery, delivery service, etc. has increased significantly, but safety measures for those who deliver it using motorcycles have become a major issue. ..

A motorcycle is a convenient vehicle, but it does not have safety equipment to protect the rider's body in the event of an accident, and a fall accident is likely to kill the delivery worker. If the people involved in the delivery suffer an accident and lose their lives, it can be said that it is a disaster caused by the coronavirus. However, there is no compensation from the state.

Komine will support the delivery workers who must protect their own lives. From delivery to the neighborhood, motorbike / bicycle service, meal delivery service, motorcycles and bicycles, as well as all delivery workers who need Komine's safety equipment.

Even if the declaration of emergency is lifted, it is not expected that the current demand for personal delivery will soon stop, so the period of this campaign shall be until 23:59 on August 31, 2020.

The recent increase in delivery demand has created a situation in which even people who are not used to motorcycles normally have to engage in motorcycle delivery. The fact that we want people to know is that helmets alone are not enough to reduce motorcycle fatalities.

Moreover, more than 30% of the causes of fatal accidents are damage to the chest or abdomen, and wearing a chest protector is a very important factor in reducing motorcycle fatal accidents.

We would be happy if the unfamiliar shipping staff would be aware of this fact and would like to help.
Please see below for details of the campaign.

[Campaign Summary]
● Name / Komine Web Shop "Campaign for Delivery Workers"
● Contents / Komine Web shop will be sold at a support price for delivery workers.
● Target products / All products ● Period / From May 11, 2020 to Monday, August 31, 2020 23:59 ● Purchase method / For delivery staff, please pre-register at the dedicated registration site below. Please purchase.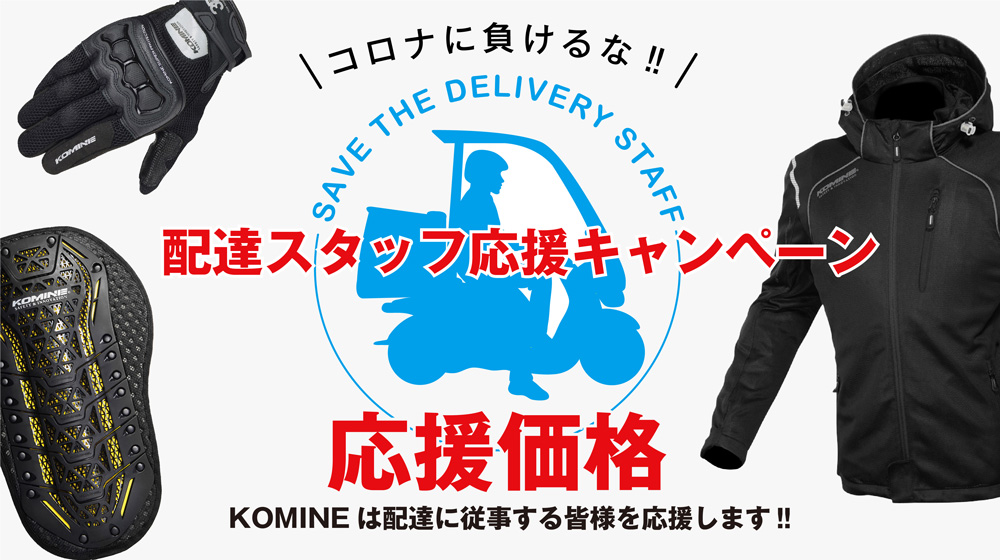 Please, register from here

● Please note: This campaign is only available for purchases at the Komine WEB shop operated by Komine. Purchases made through other online stores, mass retailers, and individual sales are not eligible.